First month of the year was rather slow when it comes to the number of completed Enclave Games related tasks, mainly because I was sick most of the time. There's still a few interesting things to mention though.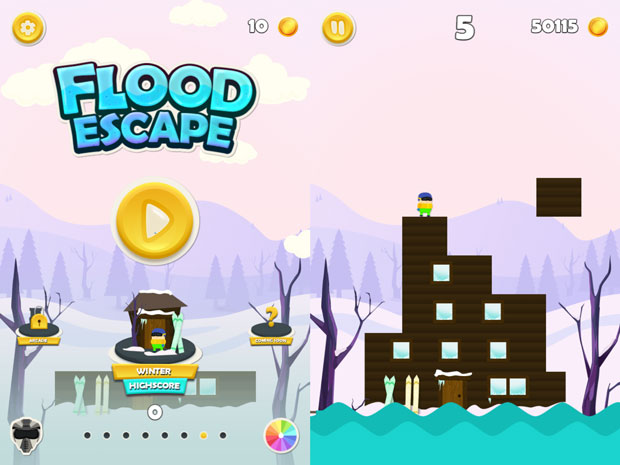 Games
We haven't released any new games, but Flood Escape got a brand new Winter level. The Enclave Phaser Template was also updated to the newest Phaser release, and got the Web Monetization related bug fixed. Plus a bunch of maintenance work - adding SDKs and fixing bugs in games sent to publishers.
Writing
I've finished doing a tech review of a popular book being translated to Polish. I can't tell you the name yet, but I will surely do when the work will be published.
The yearly summary Enclave Games in 2019 and plans for 2020 was written and published, so if you're wondering what I did last year and what are my plans fot the upcoming one, check out that blog post.
Events
Nope, nothing.
Other
The js13kGames 2019 t-shirts were printed and shipped by the end of December, and many of the participants received them in January already. I hope the rest will get theirs eventually.
Plans for the next month
Last month's plan to refresh end3r.com didn't work out, so I'll probably try to do it in February. That, or getting back to NSHex apps and doing the other three we had planned a few months back.
I'm also not forgetting about the Gamedev.js Warsaw meetups - 15th one will be held on February 11th 2020.