I was invited to be a mentor at the Edukaton, a hackathon that was aiming to teach how not to get scammed - it was held on February 16th-18th in Warsaw.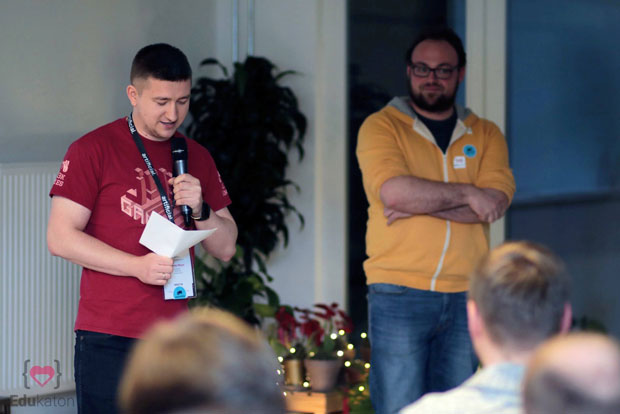 As you can imagine I was there to support any gamedev related ideas - I already did similar thing at Zdrowieton last year, so I was sure what to expect from the event. There were a few teams implementing gamification in their apps, so I was happy to help if needed.
Where
The hackathon happened at Startberry, which was very well equipped for such event. The main room was used for both the actual work, and when taking out the tables and placing the chairs it also worked as the place for presentations. There was also a nice chillout area with the kitchen, and a room for organizers and jury.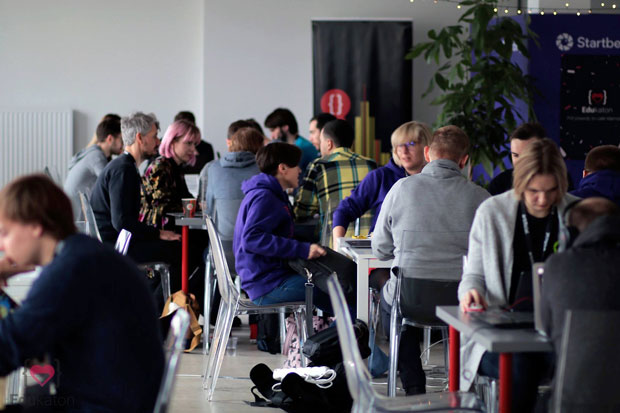 The interest was way bigger than the available space, and "only" 80 people were invited, which was 50% of all the submissions. The hackathon started on Friday with some intro talks and casual discussions. Most of the work was done on Saturday, and Sunday was all about finishing up and preparing for presentations.
Who
Edukaton was organized by WarsawJS and Kids Code Fun, with the help from TechSoup Europe, Microsoft being the sponsor, and many supporting partners including Gamedev.js in the form of me and Grzegorz.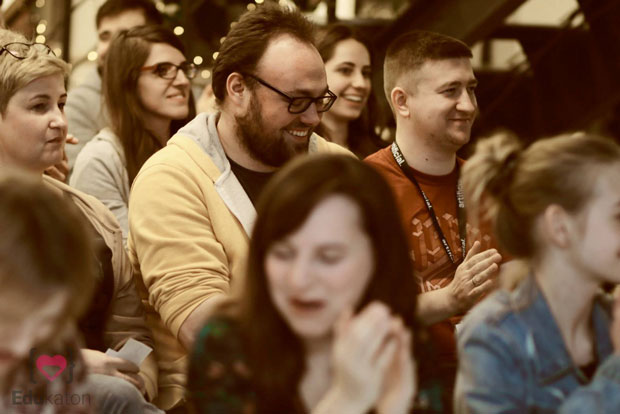 We helped as mentors, but also with some technical tasks as they occured during the event.

The jury was full of famous people, including Anna Streżyńska (former Minister of Digital Affairs) and Yuri Drabent (recognized as one of the creators of Polish social media marketing).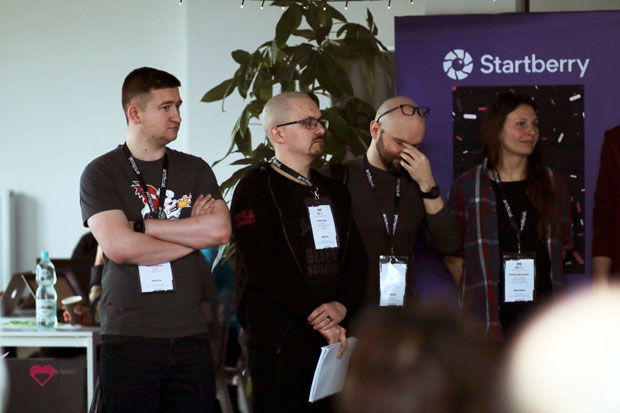 There was also a big mentoring team consisting of 20 experts (and me), so the teams were more than sure to get any help they needed.
Gamedev.js
Me and Grzegorz were helping through the whole weekend, and representing Gamedev.js initiative we gave away some swag as a surprise prize. We wanted to award the best team, but the projects were so good we needed to extend that, so ended up awarding three projects. They are, in no particular order: Zenek i Gienek by Holy Pangolin, Dedukacja by Mała Psychologia and Fake Alert by Bona Fide.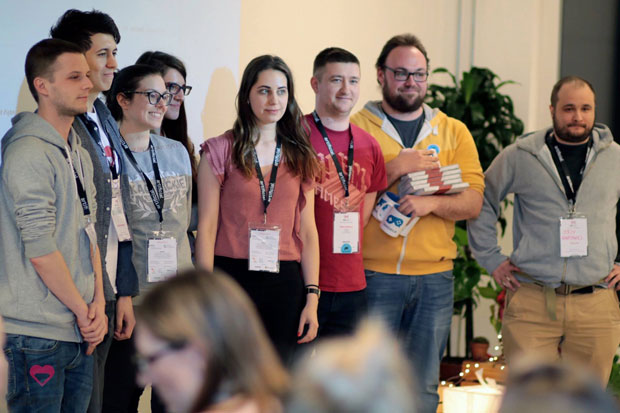 We had js13kGames cardboards and Gamedev.js mugs as prizes for them to pick from.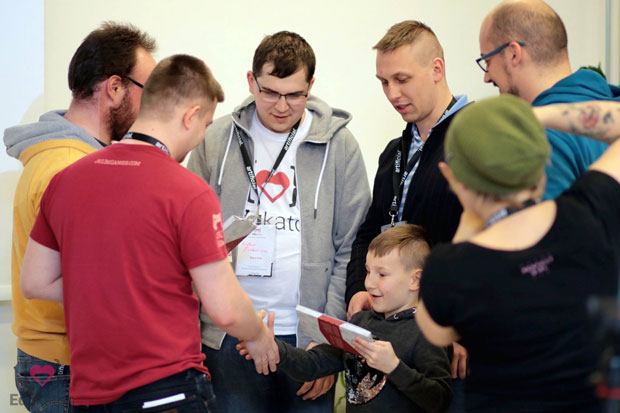 The other two honorable mentions were: Fakespot Quiz by Przypis Powszechny and Card Game by Five Seconds to Cape Town.
The winners
Later on, the winners were announced: it was the Demagog team for the app Dobrze, że Wiesz - they won £1000 in cash.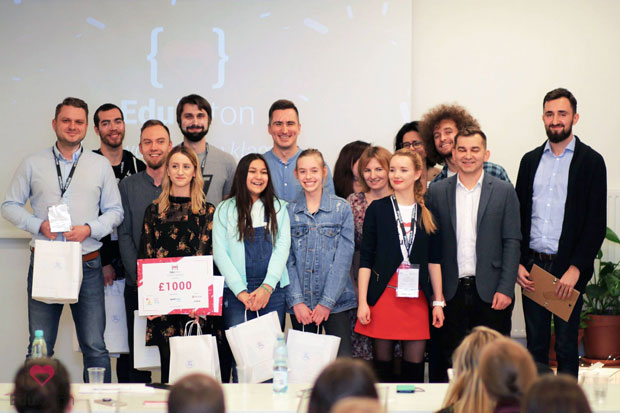 Summary
Overall Edukaton went very well. I was happy to help with the hackathon, and spent the weekend enjoyably - I hope there will be more similar events in the future!