I was invited to be a judge in The Web Monetization Challenge 2020 organized by Björn Ritzl from the Defold Foundation as part of their Grant, and since the concept of having your own top 5 games ended up quite well for the experts in js13kGames 2020, I decided to do that myself too.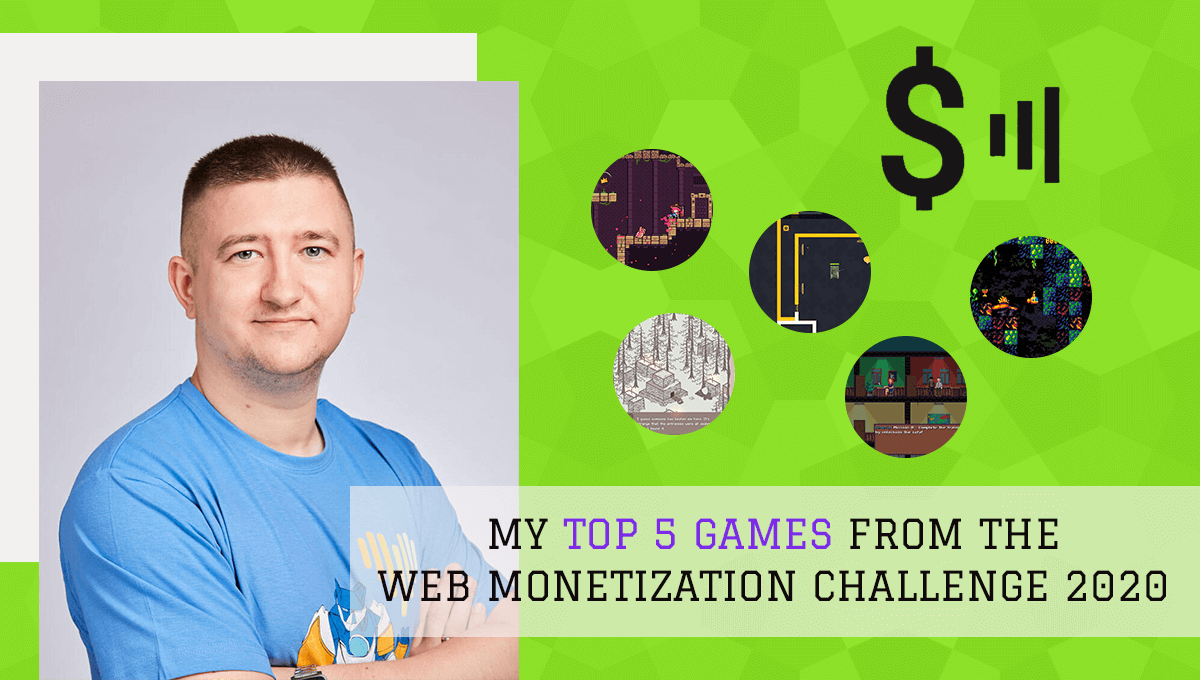 The challenge was running for a month between November 1st and December 1st 2020, and it was held the same month GitHub's Game Off from Lee Reilly took place, so many entries actually got submitted to both jams. It was quite challenging, since this jam's theme was Secrets, and the other's Moonshot, but double the challenge meant double the fun.
Out of 38 entries, we were given a shortlisted 15 games to judge based on three criteria: Fun, Theme, and Web Monetization. After voting for all the submissions, I decided to pick my personal top favourites. It seems we had some solid diversity in the judging panel, since two out of five of those ended up outside top 10 eventually (my 2nd pick was 13th) - check the official results to see how it went.
Below are the games I really enjoyed playing - I did put the focus on the fun aspect when selecting those. I'll go from my personal winner, a runner-up, and three honorable mentions in no particular order:
Relic Splatter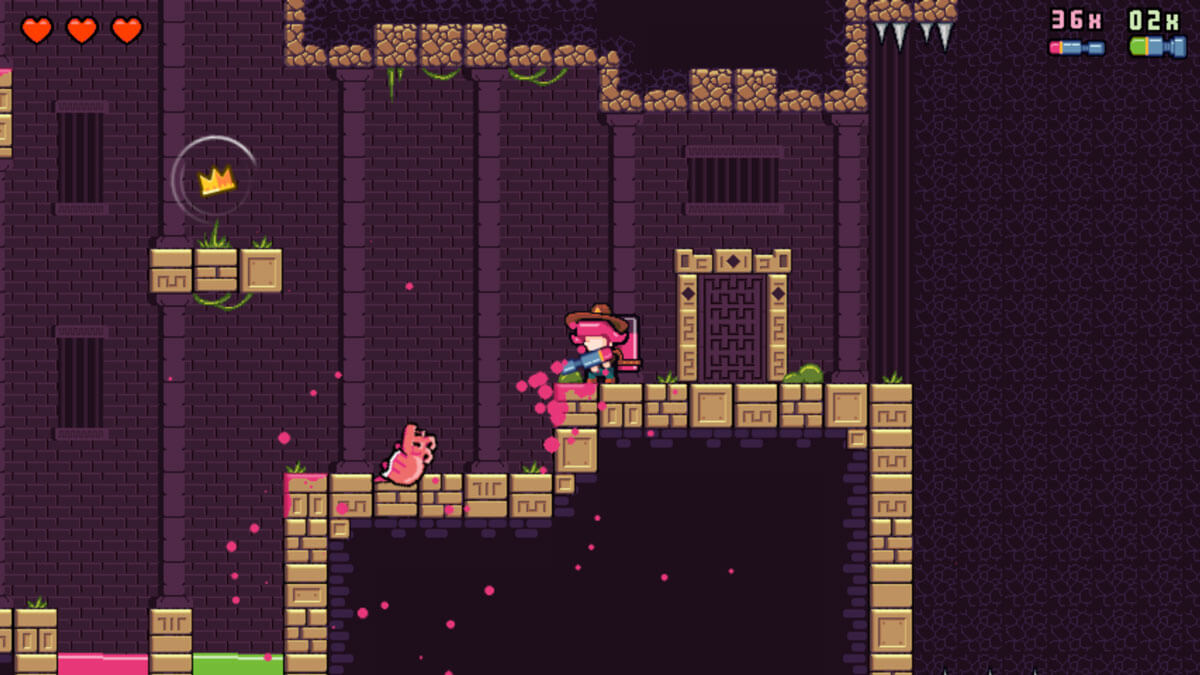 Relic Splatter is definitely my favourite with cool idea, nice graphics, smooth gameplay, and a whole lot of juiciness. I really liked splashing colorful stuff all over the place, and the idea of using a gun as a jetpack as well. Paying Coil members get help finding the relics.
No Way Back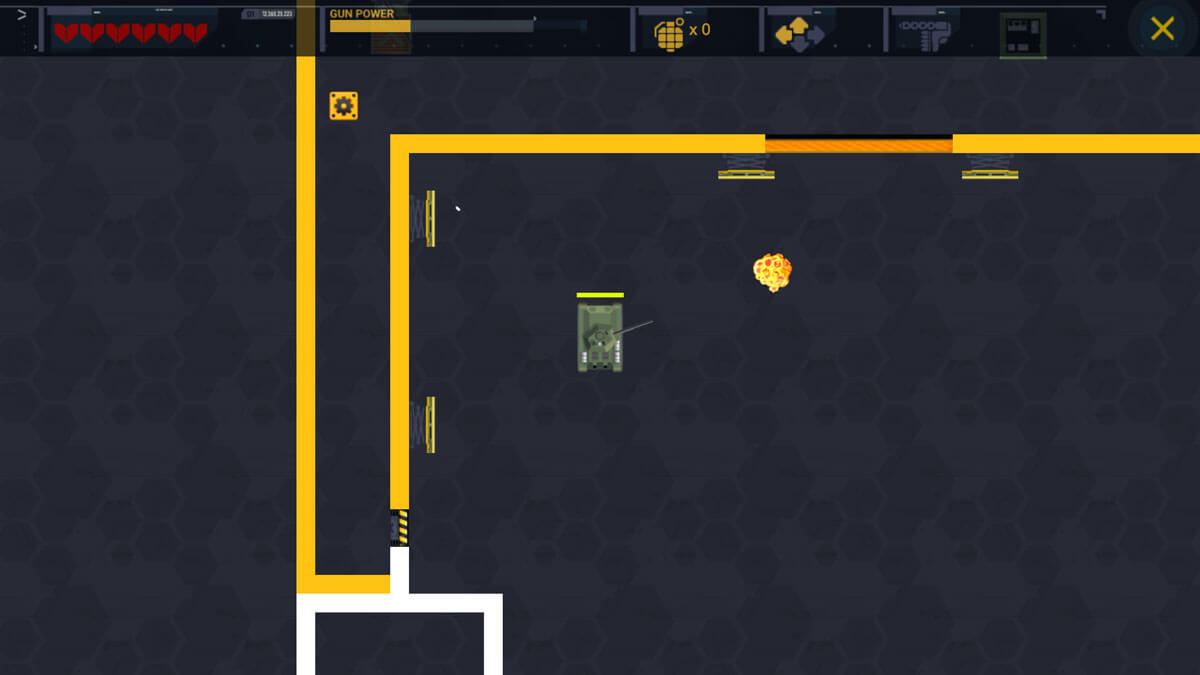 No Way Back is a tank shooting game with a top-down view, and you have to repair your vehicle while moving forward - literally, since at the beginning you can't even go in reverse. After repairing and gearing up, you can return to the start and find what was waiting there for you since the very beginning. Extra life and tank speed for Web Monetized users.
Moonshot: The Great Espionage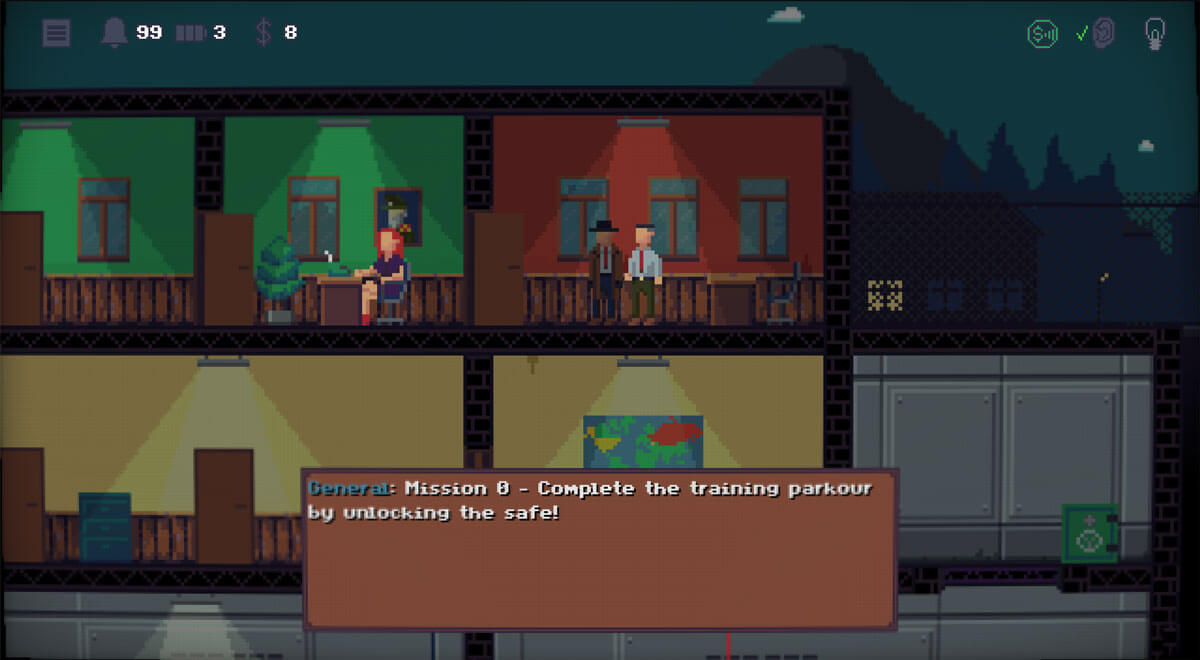 Moonshot: The Great Espionage have a cool vibe, nice pixel art style, and intriguing story, with the monetized bonus being a passive income. This game won the whole competition.
Silent Ruins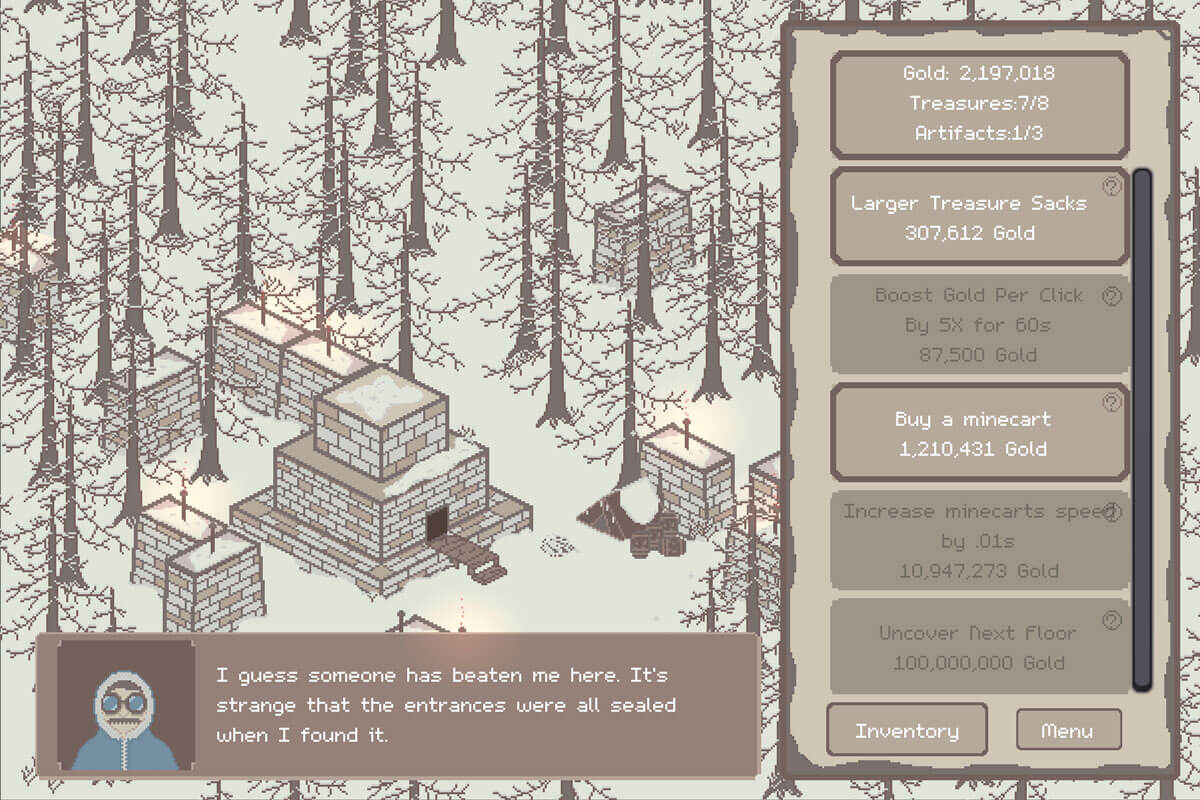 Silent Ruins is an idle clicker that looks nice and offers increased earnings as an extra bonus. You can dig and collect artefacts up until a point where you can trade them for a permanent upgrade which resets the game.
Secrets of Atlantis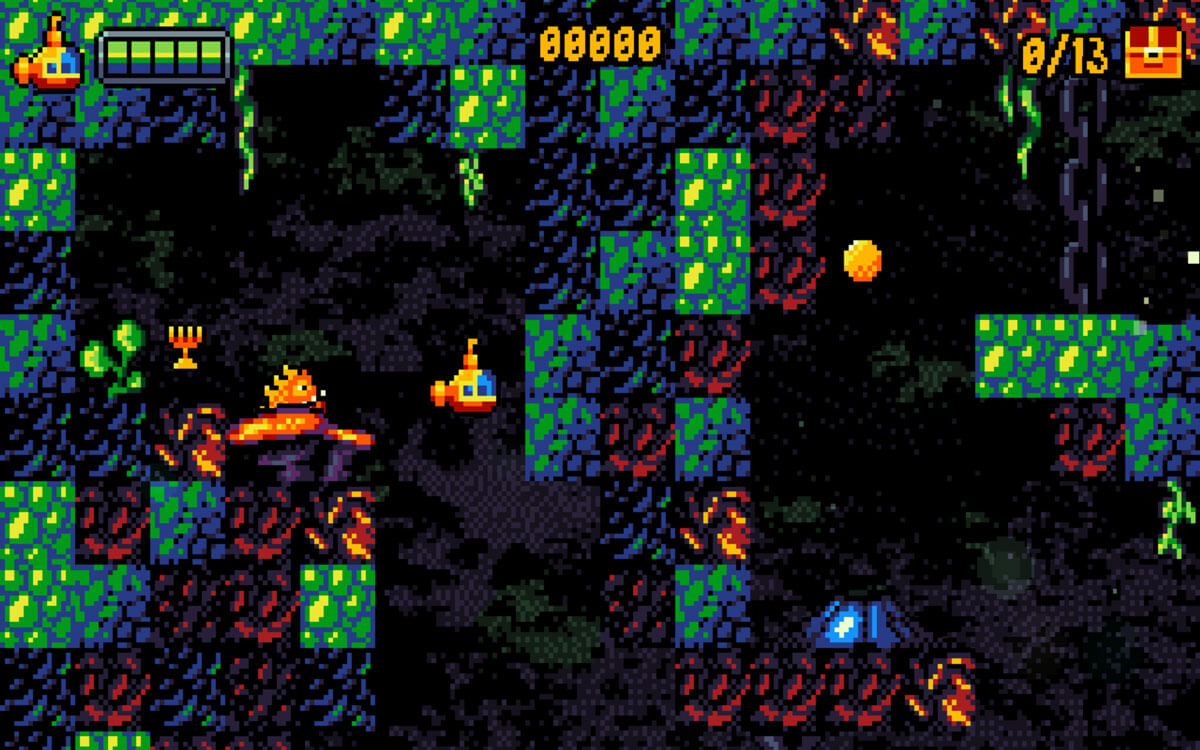 Secrets of Atlantis is an old school arcade experience with colorful visuals and a catching tune, where monetized users are able to access the third, extra level.
Overall I really ejnoyed playing and judging the games - it's so great to see more jams (after js13kGames 2019 and 2020) incorporating Web Monetization. Since Itch.io now supports it, you can expect Gamedev.js Jam 2021 to join the monetized fun as well.