Right after finishing up with MozFest Arcade in London I flew directly to São Paulo to give a closing keynote at the WebBR 2019 conference about the evolution of HTML5 game development.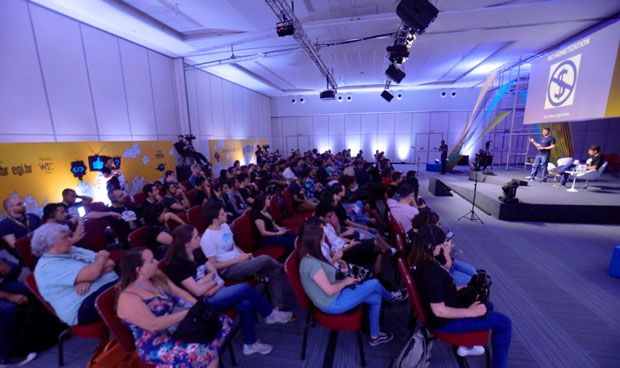 It all circles back to the W3C workshop in Redmond a few months ago. After giving my lightning talk about the indie perspective on Web games I was approached by Reinaldo Ferraz who asked me if I could do a talk at WebBR about a similar topic to which I happily agreed.
Tuesday
I arrived at the São Paulo-Guarulhos airport on Tuesday, October 29th, and after figuring out the best way to reach the hotel from the airport for a little bit too long I finally got there, and decided to rest and work on my slides. I haven't updated my Reveal.js template since, probably, 2011 - it was working perfectly fine, and I had my custom plugin to control my slides with the gamepad, so I didn't need to update.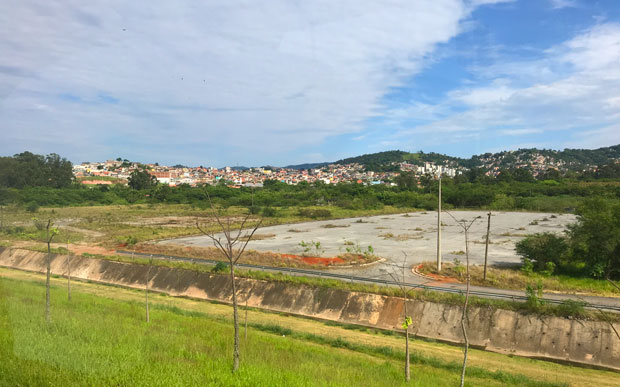 After so many years the texts and images started to look a little bit too small on the HD projectors though, so it was high time to do the upgrade. I wanted to keep the original look and feel, so needed to do a little bit of adjustments, and went through all the pictures to get the higher resolution images for the slide deck.
Wednesday
Next day was all about workshops - I thought this meant hands-on coding, but I learned almost at the very end of the day that they were regular sessions, but more technical, and a few happening at once.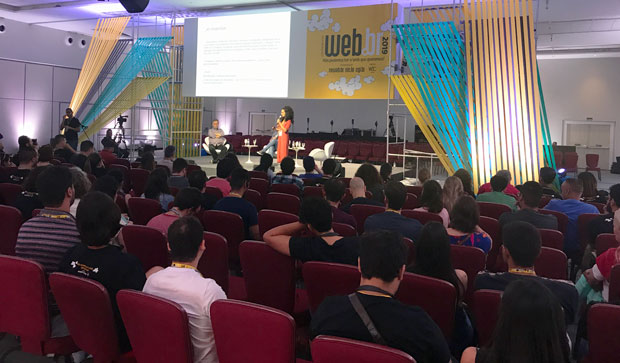 I was chilling in the speaker's lounge finishing the slides, and in the evening I've joined Reinaldo, Amanda and their friend in… an Irish pub. Luckily enough for me they served local steaks, which were very good.
Thursday
I've arrived in the morning and picked English translation equipment - you could get the small receiver with headphones that was getting live translation. It was very good, with only 1-2 seconds delay, which was really impressive.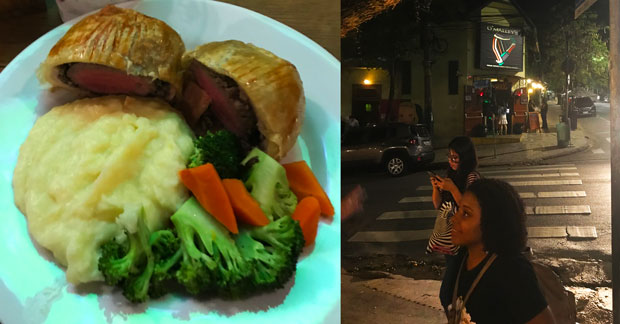 Before my talk in the evening I decided to go with Reinaldo to a local place where we had a steak for lunch - different one than the day before, but also super tasty. Throughout the whole visit I was also impressed by the taste of all kinds of juices, given the fruits grew locally in the full sun and didn't need to be shipped green in a freighter over the ocean. That's why the juice in Brazil tases ten times better than the one in Poland.
My closing keynote
I was excited and terrified at the same time for being the closing keynote, the only guest speaker being brought from the other side of the ocean (or even outside of Brazil), and the only speaker giving a talk in English. That's why I decided to rebuild my slides from scratch (even though I had it based on an already existing deck from a lightning talk), carefully add the images, and do a bunch of rehearsals.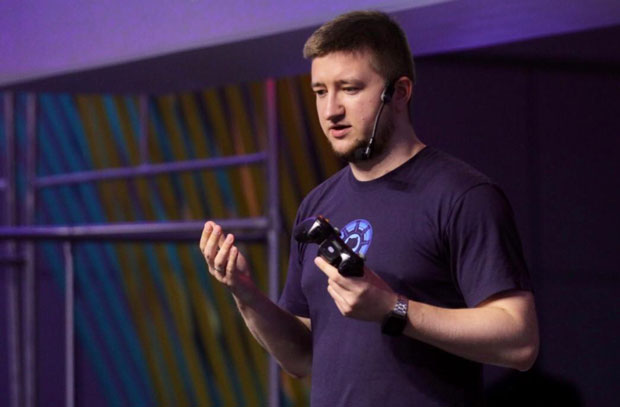 I think my presentation went well - I talked about the evolution of web gamedev with the title the past, present, and the future of HTML5 game development. It revolved around the technology itself, but also the issues raised at the W3C workshop in Redmond: discoverability and monetization.
The latter got a big chunk at the end where I discussed Web Monetization API, and Coil's Grant for the Web fund. It was a talk about games, but I do hope it was universal enough so people could apply the lessons learned to front-end and JavaScript development in general.
It was one of my longest talks being about 45 minutes, but it felt opimal - not too short, but also not too long. The only problem I had was the fact that my laptop… restarted on the stage, twice (!). It happened first time ever, and I had more than 70 talks already. Not sure why that happened, maybe my 2013 MacBook is starting to say I finally need to do the last backup.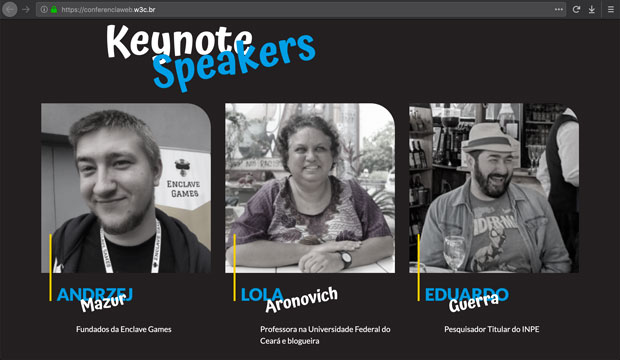 I felt really bad about this, but I couldn't predict it. Fortunately enough, the second time it happened I knew very well what I was suppose to talk about and went through it while waiting for the slides to reappear.
Questions after the talk didn't go well too - the translation itself was ok, but I couldn't grasp the exact meaning as I also heard the original one being asked at the same time so it mixed and I couldn't focus. It was something entirely new to me and I wasn't expecting this, but the next two questions from the crowd went better - I think I answered them correctly. I could've missed something in translation but it seemed ok.
It was my first (closing) keynote ever - I'm super excited about this. Impostor syndrome kicked in so many times before the talk, but I think it went well. The other talk topics touched important aspects like decentralization, freedom of speech, security, human rights, while I talked about 'just games', but I hope it was fun, light and casual ending for the day. Opinions I heard were positive.
Hoje temos a possibilidade de ter áudio e até mesmo compor musicas pelo browser. #HTML5 #games @end3r #Webbr2019 pic.twitter.com/4daYmrJbld

— W3C Brasil (@w3cbrasil) October 31, 2019
It's funny that I still remember my first conference talk I did in 2012 - there's a recording available and even if I tried, I couldn't watch more than 30 seconds as it was the worst talk I saw in my life. All the best practices were broken and things you should avoid were there. A few months before I was panically afraid of the crowds and public presence (not to mention speaking) in general.
Yet this proves that even if you're an absolute zero in something, with enough practice and determination you can be good at it. I'm never gonna be a superstar speaker rocking the stage and pleasing the crowds with brilliant jokes and I'm cool with that, but I feel confident giving talks and I know I'm ok at it.
Challenging myself to try public speaking was the most important decision in my career. I was extremely afraid at the beginning, but this changed my life forever. I encourage you all to try - you don't have to follow my path, but you could at least try and see if it might be something interesting.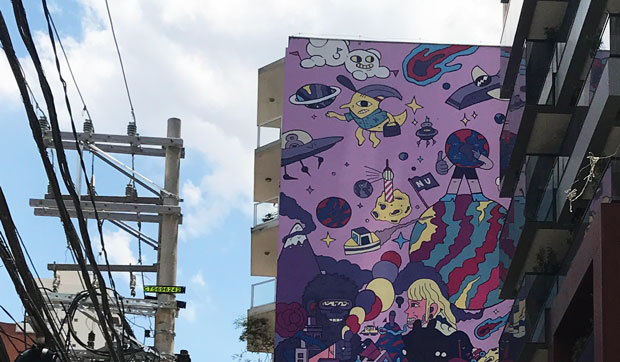 Anyway, after the talk we went with the organizers to the nearby pub to have some well deserved snacks and drinks, and I returned to the hotel afterwards.
Friday
I wanted to visit Museu Do Futebol located in an old stadium, which wasn't that far away from the hotel, but I didn't have enough time to enjoy it properly, so decided to go to the airport directly. If I ever get back to São Paulo I'm definitely gonna consider checking it out.

I was returning through London, where on Saturday morning I briefly left the Heathrow airport and returned right after, because of the two separate trips (WAW - LHR for MozFest and LHR - GRU for WebBR). Apparently you can't get your baggage handled to a final destination if two flights were booked separately - glad that I secured myself some extra hours for that.
Summary
It was an awesome, unique experience I'm very thankful for - to Reinaldo for inviting me, Amanda for handling my arrival and stay, and the whole crew for having me. I returned tired, but happy. I'm gonna give myself a break from flying for the next couple of months, and catch up on some work, hopefully returning to 100 Days of Code.
If you ever want to talk about public speaking please get in touch - I'm more than happy to share my experience so far.