It looks like the W3C workshop about Web games in Seattle was crucial for the future of Enclave Games - we're going to invest our time and efforts into exploring Web Monetization opportunities with Coil.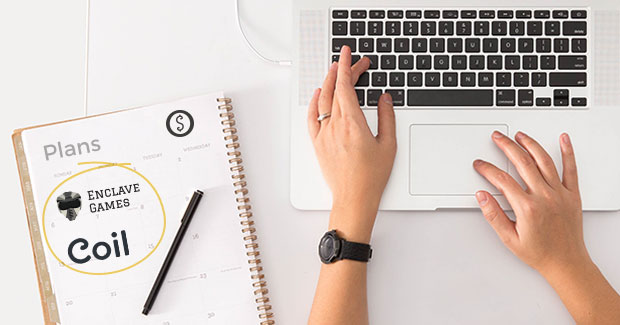 My talk at the workshop was about the current state of HTML5 game development from the perspective of an indie developer. Two main problems right now seems to be discoverability and monetization, and they are connected with each other. First one is being explored with an idea of extending Schema.org and adding new web game-related fields, and the second with Web Monetization - a proposal for an open Web standard of earning money directly in the browser.
This truly feels like a game changer (pun intended), given it might be an interesting alternative to advert-based revenue models currently implemented across the Web. We don't need to sacrifice privacy to make a living on web games anymore, and the stream of (micro) payments are transferred directly into the author's account. No need to wait months to get reports from the publishers.
Our very first experiment was adding Web Monetization integration into Flood Escape, which took about a few minutes of work. It was all about adding the Web Monetization meta tag and then checking whether given visitor is a Coil subscriber, and adding extra features for them - bonus points at the start of the game and shorter waiting time for the wheel of fortune.
Flood Escape! The first Web Monetization enabled game ever.https://t.co/VZR0FzQAwZ

— XRP Research Center (@XrpCenter) September 20, 2019
It was really just a simple experiment, but it seems it took off, and got quite the traction. We were busy preparing the js13kGames 2019 competition, so we haven't added anything extra on top of all our other games, but it's something we will focus on in the near future.
If everything gonna work out as planned, I will travel to London for MozFest at the end of October to showcase Enclave Games creations in a physical arcade machine, with Web Monetization already implemented, and extra content offered to Coil subscribers.
If you can't wait to see it in action, you can check the games submitted to the Web Monetization category in the js13kGames 2019 competition. I think it can be considered a success - the sentiment was really positive and you could feel the excitement with this new approach to monetizing Web games.
I'm super proud to see monetized js13k entries being mentioned in the new Grant for the Web program announcement, along with Chris Coyier's CSS-Tricks, as one of the already working examples. Coil joins forces with Mozilla and Creative Commons, which makes this even more awesome.
I hope I'll be able to revive my original plan I had to launch my own Patreon campaign and adjust it to this new opportunity - if anything happens I will surely let you know!