I'm not sure if it's possible to go even deeper, but during the last weekend of January 2018 there was an event inside an event, that was part of the bigger event.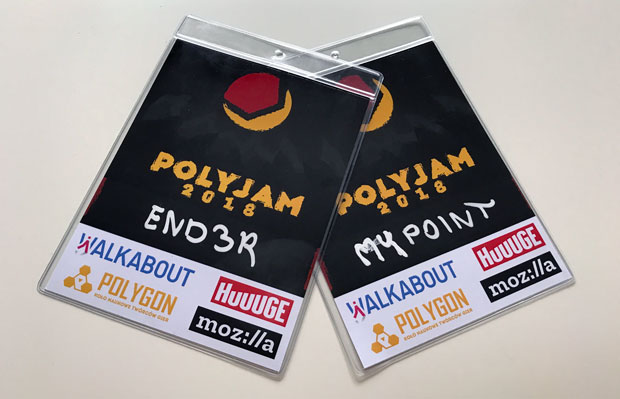 The folks from Polygon organized PolyJam, a local event of the Global Game Jam hackathon happening virtually all around the world. PolyJam was hosted at the Warsaw University of Technology, and roughly one hundred participants were open to use any technology they wanted to create a game for the competition. GameJam.js was part of that event, and it was dedicated to promote HTML5 game development.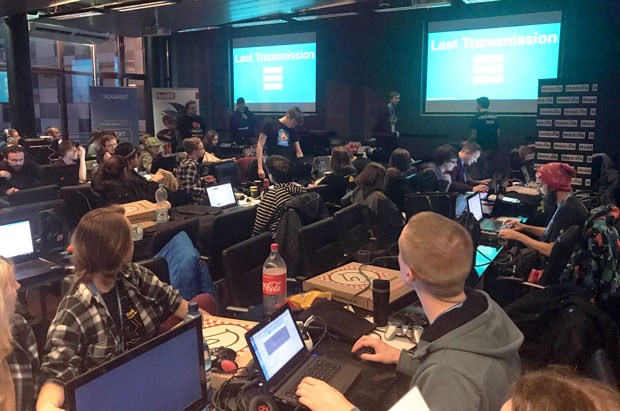 There were many students, given the venue was an university, and most of them used Unity as their tool of choice. JavaScript was a minority, but had w few solid teams representing the Web.
Theme announcement
The first day, Friday 26th, started in the afternoon with a few talks. I also gave one, and mentioned Mozilla's support of the event with pizza, the rules behind GameJam.js, and the WebVR Medieval Challenge. I also showed the prizes we had for the best entries working in the browser - mugs, plushies, cardboards, t-shirts. Plus the cool stickers I had were distributed among the developers, so everything was in place.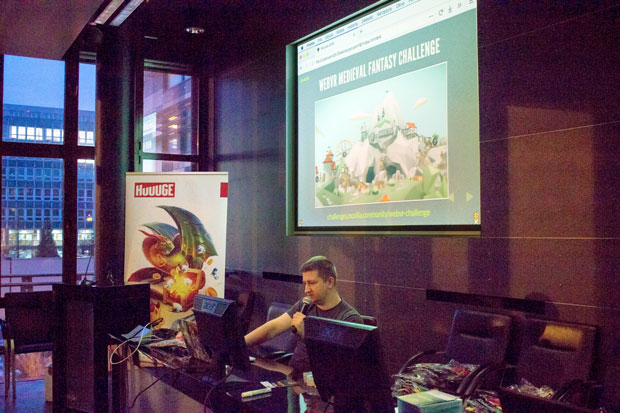 After all the talks, the theme of the Global Game Jam was announced - this year it was "transmission". To be honest it felt a little too close to "waves" from previous year for me, but it wasn't a big problem. Friday was the day to think about the ideas, and concepts on how to implement them in the game.
Body Guard
It's becoming a tradition that all three of us (me, my wife Ewa and our daughter Kasia) participate together. Or at least try to participate as two years ago my wife was still pregnant and designing from home, and a year ago we were all sick and struggling to deliver anything playable.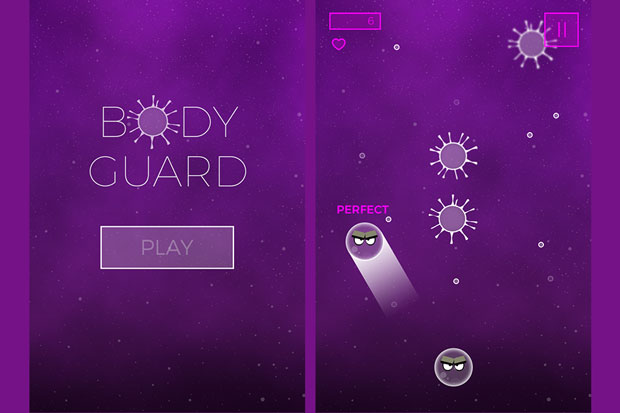 Luckily enough, with the help from our friends, we were able to spend some time on Saturday developing the Body Guard demo, and I polished it up during Sunday.
This game is against most of the rules on how to do a proper game jam entry - I'll follow up with a separate blog post about why I did it this way in particular.
Other Web games
There were a few cool games submitted by the participants that you can play in your browser.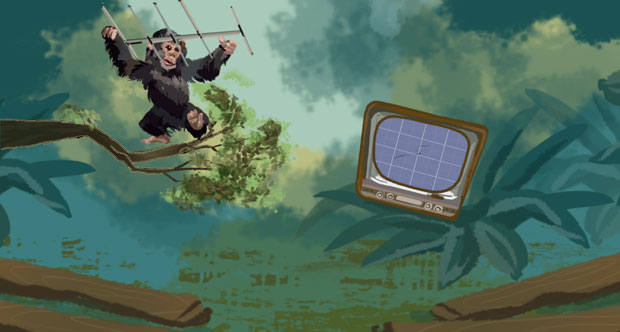 Among those I liked GorillaTV for the abstract, yet playable idea of the multiplayer game where you play as a gorilla, only one of the players have the TV remote, and you throw bananas or rocks to let him know if you enjoy the channel that is currently playing, or if he should change it to something else.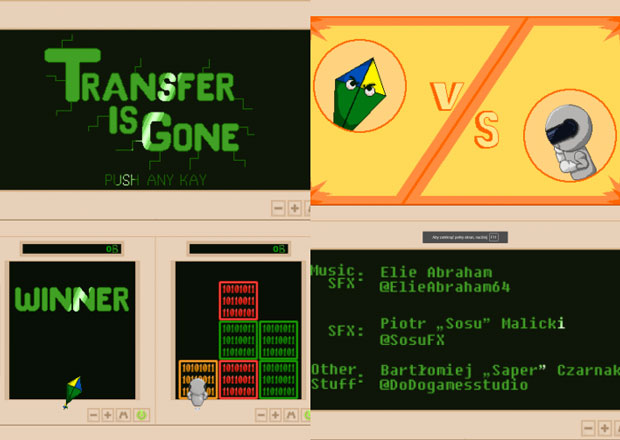 There was also a game called Transfer is Gone made in Construct, where you play as malware/virus/trojan in a 1 on 1 duel, and your only quest is to destroy the data coming through the net.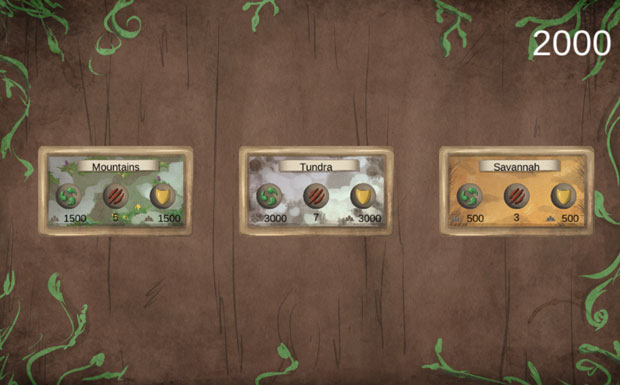 The last one I'd like to mention was Evolution, a single player computer card game where you guide your species through the twists and turns of evolution as it spreads around the globe.
Summary
It was cool to meet with fellow devs, and see so many interesting projects.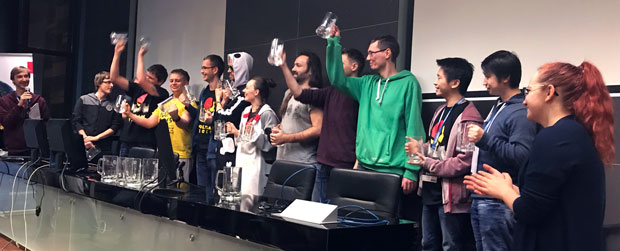 Some of the games created at the event have huge potential, so it would be great to see at least a few of them completed and released in the future.