Please give a warm welcome to Santa's bravest helper who's in trouble just before Christmas and have to escape the flood by building up the tower from the available presents.
It's a brand new level for the Flood Escape game, themed with the upcoming Christmas time. It was suppose to be out at the beginning of December, Ewa did her work on time, but unfortunately I was too busy to finish my part.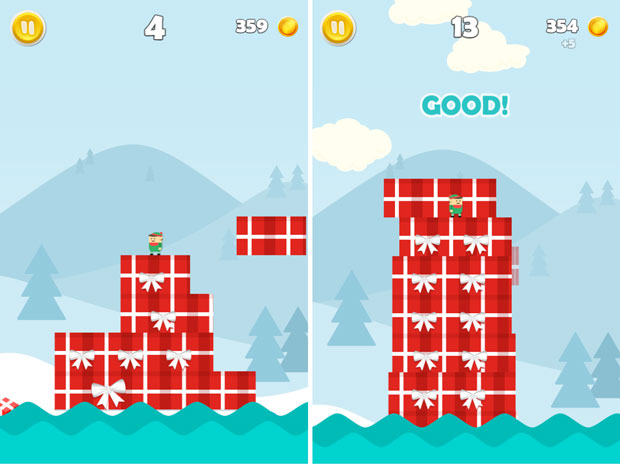 I wanted to do the fixes and improvements you all gave me over the initial 1.0 release, and finish them before releasing this special level, but there's only a few days left and I won't be able to do all the work, so decided to go with the level alone. Improved version will have to wait till next year.
Enjoy the holidays with your family, and have some fun playing the game!
Ps. You have to unlock it first. Challenge accepted?