Meet.js, originally started by Damian Wielgosik, are local JavaScript meetups organized by the community and happening across the country. Meet.js Summit is a community-driven, more or less yearly gathering in the form of the full-blown conference.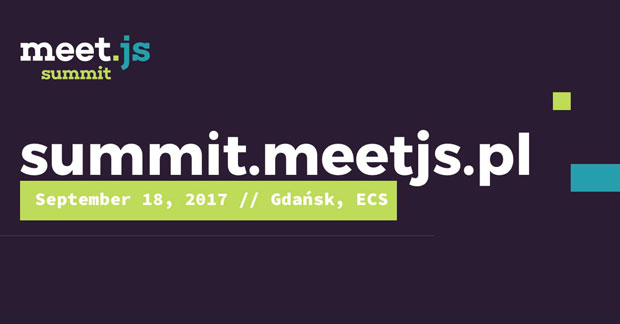 Last year I was focused more on welcoming our baby daughter to this world rather than conferencing, so I didn't have a talk, but were able to attend as the mentioned Summit was happening in Warsaw. This year I've travelled all the way up to Gdańsk to give a talk about A-Frame representing Mozilla Tech Speakers, and really enjoyed the whole trip.
Venue
The conference was held in the European Solidarity Centre, an exceptional venue representing an important piece of history. There was plenty of room even though the museum was open and from time to time we had random tourist trips spawning in close proximity of the conference. Overall it went great - there was plenty of space at the lecture hall, speakers had their quiet place secured, and lunch was inside the venue, just next door.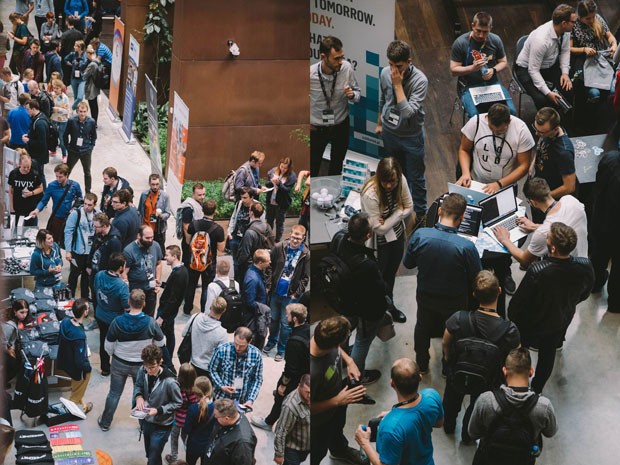 The sponsors had their booths set up outside the hall. It was a chance to meet the Spartez team (sponsors of the js13kGames 2017 competition) along with Victor Debone, who was a participant in 2015 and now a judge in 2017 - it was nice to chat about the compo with them. I also set up a little Mozilla space with the stickers.
Speaker's dinner
We had dinner at Browar PG4 the evening before the conference with organizers and speakers - it is located right next to the train station, so there was no problem in finding and reaching it on time.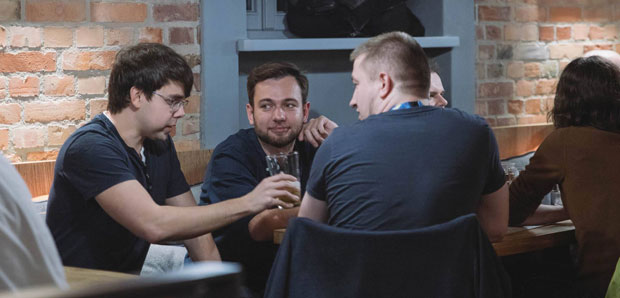 The food was great and we had some time to meet each other and chat.
Talks
During the single track we had the chance to hear a lot about React, but also machine learning, mobile web performance, GraphQL, Webpack, Vue or Node.js.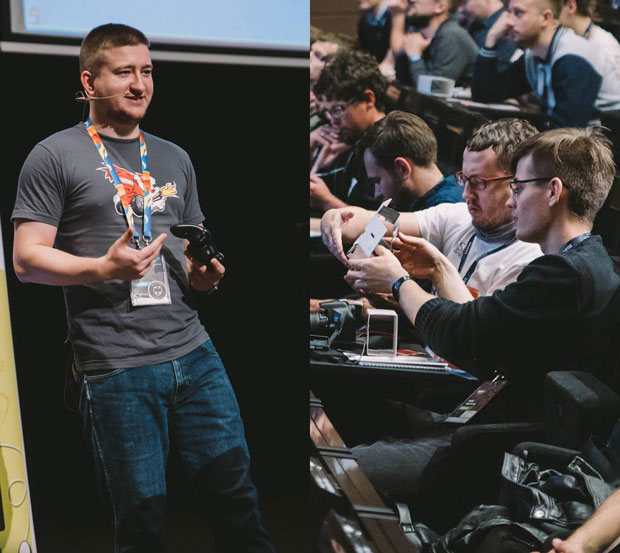 I listened to other talks and while I'm focusing on game development rather than front-end for some time now it was interesting to know what's the current state of the market, and be up to date with the trends.
@end3r throwing cardboard at people at #meetjs17, now I've seen it all 😃 pic.twitter.com/RU8nUOrfAx

— Tomasz Łakomy (@tlakomy) September 18, 2017
I was talking about A-Frame - a WebVR framework for rapid prototyping virtual reality web experiences. I had a few Mozilla branded cardboards which were thrown into the public.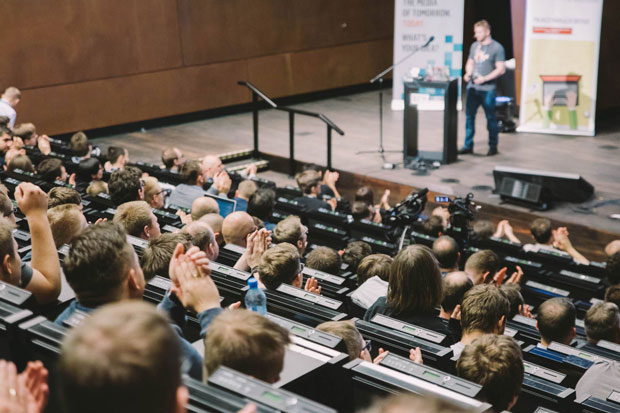 I've added a slide to my deck about a few A-Frame games created for the js13kGames competition, which were received quite well. Given the positive reviews of my presentation I think it went ok.
Afterparty
When all the talks were already over we went for a little party and had tasty food with a few drinks.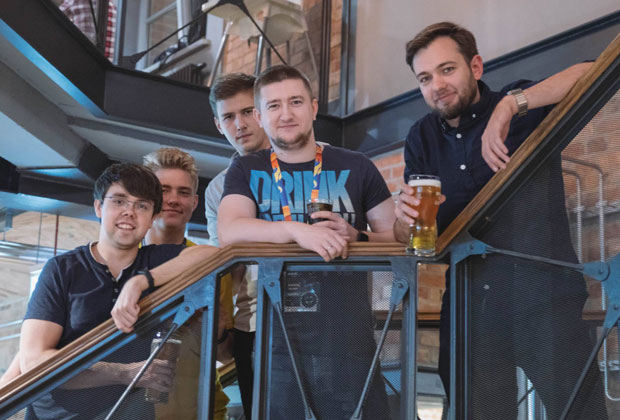 It was a good opportunity to talk about the past day, and chat with some folks I'm seeing only once every few months becasue of other front-end conferences across the country.
Summary
Overall I'm happy I had the chance to visit Gdańsk for the conference, meet with fellow devs and talk about A-Frame. Check out more photos from the conference and the party. The videos should be published soon.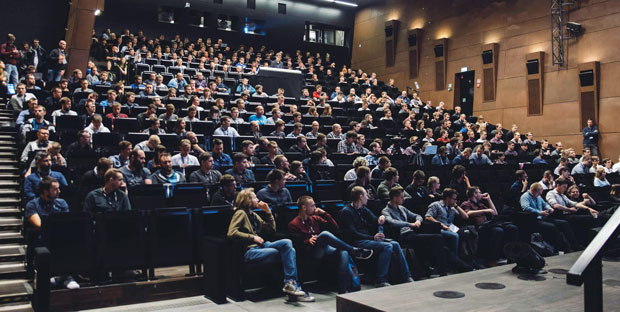 I can't wait for the next Meet.js Summit, no matter where and when it'll happen.