We really wanted to participate in the Global Game Jam 2017 that was held in January - it was the first time with our baby girl Kasia, who was born a year ago.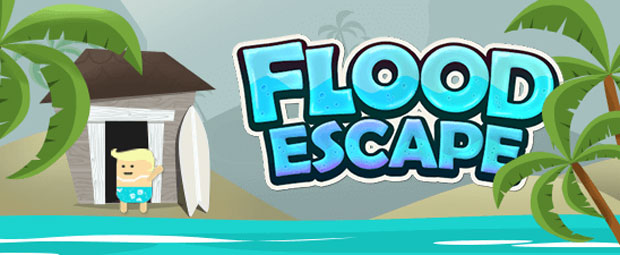 I still remember building Ritual Duel even though my wife was pregnant, so we couldn't miss it this time either. The thing was: I thought about reviving Warsaw Game Jam I did in 2013, or doing something like Gamedev.js Game Jam for HTML5 game developers in Warsaw, but it looks like there ought to be one venue per city nowadays. It's pretty strange, because - as much as I like it - Polyjam is 95% Unity-focused, and I just wanted to gather a few devs interested in JavaScript.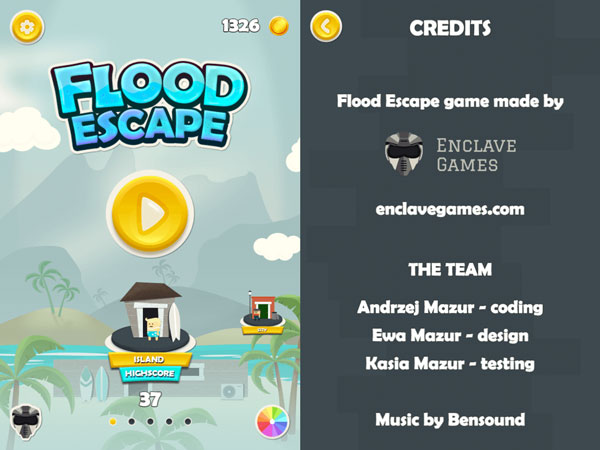 Anyway, we settled with the idea of having our own place as the HQ… wait, you can't have it too. You have to be part of the official venue. And you HAVE TO attend it, otherwise you can be disqualified. How am I suppose to do it with our family (me, my wife and our little daughter) being all sick?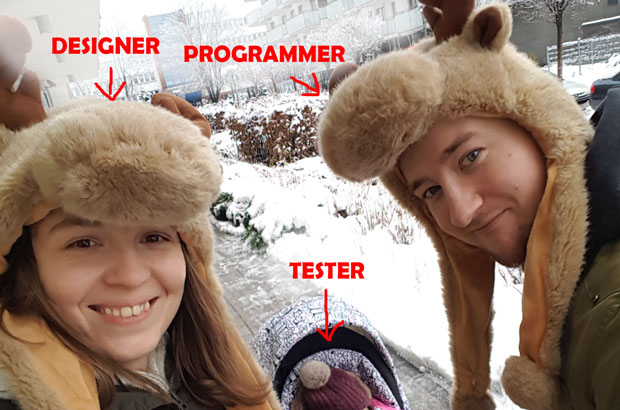 Yes, despite all the other issues, we got sick pretty bad: our daughter had her first flu, I was on the antibiotics from the previous flu and got the new one in the meantime, and my wife was sick too. Even our friends who were suppose to help us take care of Kasia while we'd make the game got sick and didn't came. So, from the total of 48 hours we probably had a few to build up the simplest prototype we could - you can see it here. The theme was waves, so we pick a simple game mechanic of tower building and added something extra - water rising from the flood.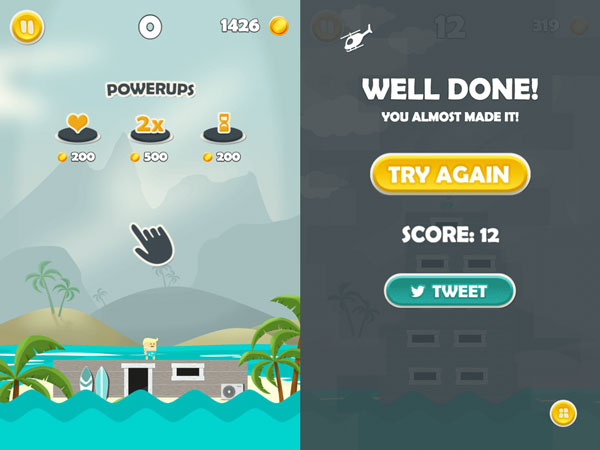 It wasn't completed like the Ritual Duel was last year, even though we wanted it so badly. We decided to polish it as much as possible and finish in the upcoming days, but unfortunately - we were sick for the next months, probably exchanging the viruses in every possible way. Four months later and we're still not 100% healthy.
Instead of a few days it took us a few months to finish. And it didn't even need a month-long time for development - those months were spent on trying to get an hour or two here, three there to work on something once every few days, sometimes weeks. It was our priority though, so we're happy to finally show it:
It's not an original idea, and it's not suppose to be. Take tower building type of game, add rising water and you have Flood Escape - a game where you have to build your way up to escape the flood and be rescued in time. Nevertheless, please do provide an honest feedback in the comments, so we can improve it.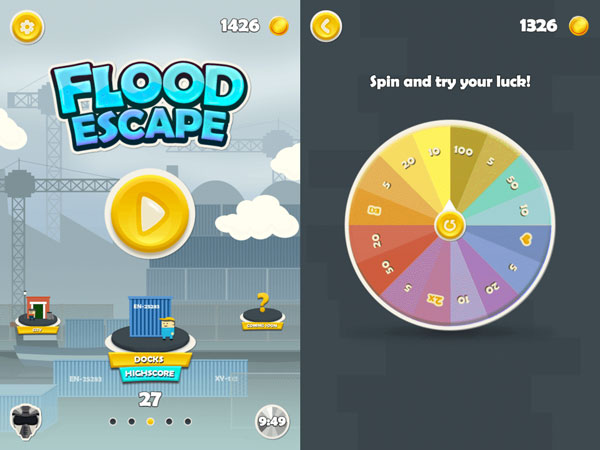 We're doing this to train our skills and finish gamedev projects more effectively. One time we'll figure out a great idea for the game and we'll already have the skills to make it work. I'm not a great coder, I never was, but if I can have a decent gamedev project and make it to the finish line that's more than enough for me.