I was invited to be one of the mentors at the Zdrowieton - a JavaScript hackathon focusing on the health and civilization issues. Obviously, I took the mentorship over the HTML5 games category.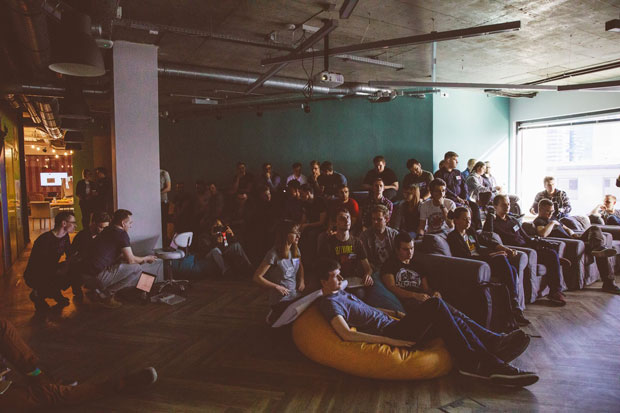 The hackathon was organized by Damian Wielgosik from Functionite, and it was held at the DocPlanner office in Warsaw - the famous one with half the ambulance in the wall. Around 60 developers gathered at Kolejowa 5/7 early in the morning on Saturday, April 8th. They ended up splitting into 8 teams, out of which two actually created JavaScript games.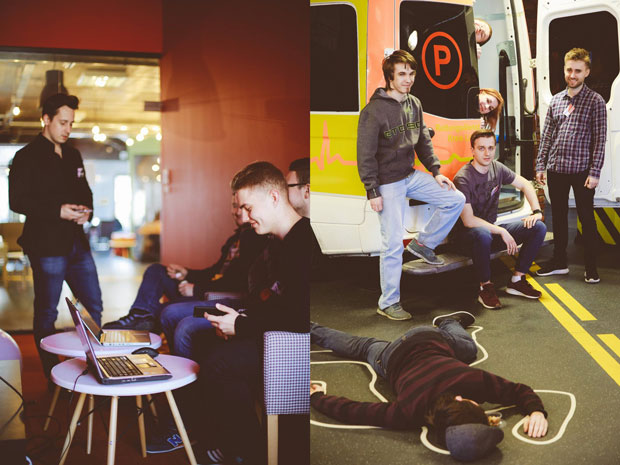 We as mentors were checking on all the teams during the day to help them out if they needed any advice. The projects were very interesting: from smog-free pathfinding, a chair checking out nearby microclimate, and an automatic recipe generation for diabetes, through a game teaching about nutrients and the second one helping balance those, to a tracking app for those having Alzeimer's and a second one to measure daily hydration, plus the data visualization from the smog sensors - as you can see the spectrum was quite impressive.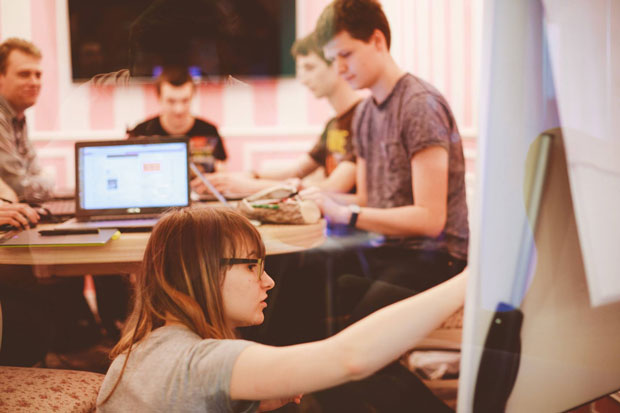 The first game won the prize for being written intirely in pure JavaScript without the use of any frameworks, and the second one took over the games category by storm. The cool thing was that the team working on the second game (called Feed the Bob) was using my Enclave Phaser Template.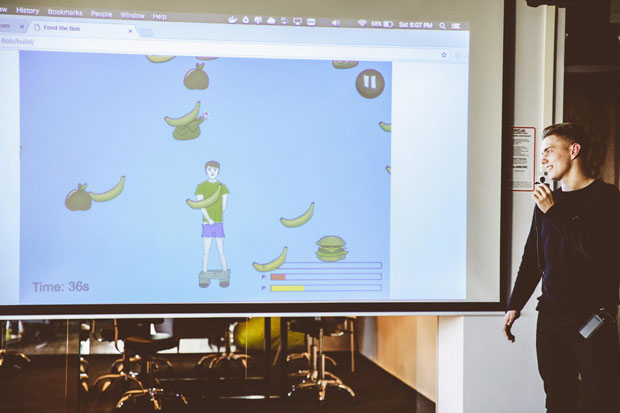 To follow the theme, we had healthy (and tasty!) food during the whole event. When the official part ended there was a small after party at the same place, so we could enjoy a few cool drinks.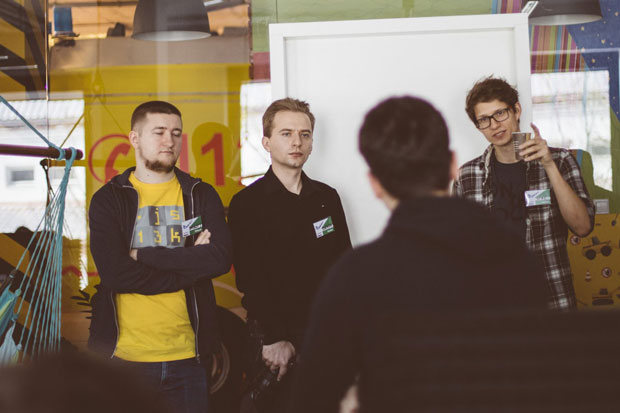 It was great to be part of this event - I really enjoyed it, and hope I helped the teams. Can't wait for the final versions of the prototypes that were created during that day.
Update: check the video from the event, with guest appearance of yours truly.