It's not that Gamedev.js workshop #1 was my debut in a role of the workshop lead - I did run one at Mozilla Festival in 2013 and the other at BrazilJS in 2015 - but it was the first one in Poland and at the same time the first one ever organized by me. I wanted to do it for the past few years already, but it's better late than never.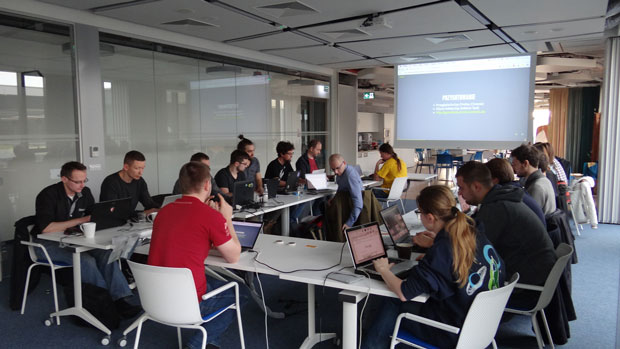 Venue
It was a sunny Sunday morning on November 20th when we gathered in Aviva Kariera in Warsaw - it's an awesome place which we had thanks to the Girls Code Fun foundation. I hope we'll have the chance to organize something there in the future again. Also, thanks to Mozilla we had some snacks, soft drinks and pizza for lunch.
Ticketing
Tickets were a paid ones, but extremely cheap - around 15 Euros each. It was a first, test event to see if there's any interest in the topic, but we didn't wan't to have it free as usually people get the tickets just in case and rarely arrive, so it would be hard to predict the actual number of attendees.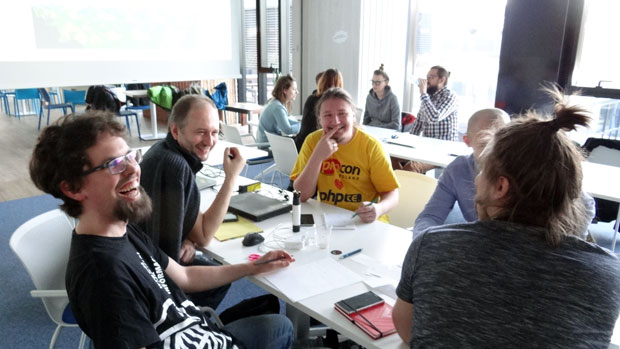 It turned out the ticket prices were way too low - all 20 of them were bought in less than 24 hours, so I didn't even have the chance to advertise the event properly. Plus we did get the feedback that "everything was great, but it was suspiciously too cheap…". We'll fix that next time - there will definitely be next time as people keep asking us when will that happen. The interest in HTML5 game development is huge and we're gonna try to fill that need.
Sessions
There were two sessions planned for that day: first one from Nikola Adamus who did a hands-on with game design, and my coding part using Phaser. Grzegorz Bagrowski helped us organize everything, so we could focus on teaching.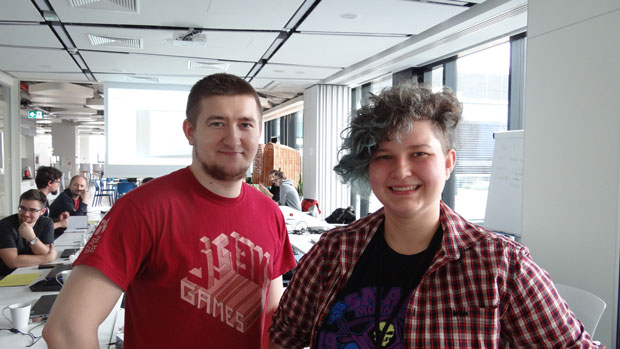 I arrived in the morning just to realize I have to prepare the projector myself, get the wifi password and ask for power extension cords. It got me stressed a bit, because I was expecting someone to actually be there for that. I already started considering it to be a failed event, but Grzesiek helped me out and we started almost on time.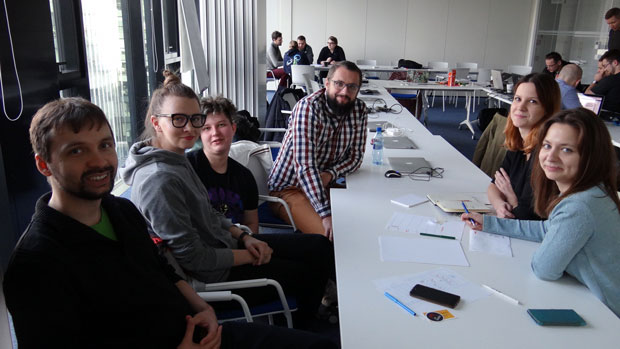 It went smooth from that point, and without any problems. I really enjoyed Nikola's design session, it was great to see people discussing cool game ideas and working on prototypes, building up the story etc. I talked about a simple game made from scratch with Phaser, and then presented the structure of a more complex gamedev project - I think it went well, at least for the first time. Check the photo gallery to see how it looked.
The future
I'm so happy to see the Gamedev.js initiative back alive after the first few, small events (mostly hackathons) that happened a couple of years back. Seeing the interest we may be able to move things forward and organize more workshops, and maybe a meetup. People keep asking about the next workshops, so I'm very curious what the future will bring.